This website is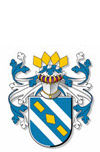 The Ruitersporen Foundation is committed to preserving the family heritage of the (De) Ruiter / Ruijter / Ruyter family, originally from Muggenbeet and Blokzijl.
Much of the collected material can be found on this website. Unfortunately, due to privacy legislation, only over 1,500 of the extensive family tree with more than 2,800 descendants of our ancestor Jan Sijmons Ruijter, who must have been born around 1595, can be shown.

The majority of the family has always lived in the Dutch provinces of Overijssel and Friesland, especially in the former peat areas - roughly the area between Blokzijl and Drachten.
Their stories and history form an important part of this website that I would like to dedicate to:
"the toilers in the peat"
managed by Jaap Ruiter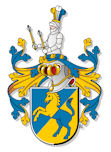 Since 2016 I have been researching a possible relationship between our family and a Ruyter family from the city of Zutphen. Strong indications for this have now been found.
The reason for this research was the discovery that in 1562 a Johan Ruter was mentioned as a landowner in Muggenbeet. This Johan is the head of our family, but he may very well also be a descendant of the Zutphen Ruyter family. (Read more..)

The history of the Ruyters from Zutphen goes back to the 14th century, with Henrick Ruyter as ancestor, who was born around 1380. He is heading a family of Hanseatic merchants/beer brewers, several members of which also served on the city council (as aldermen and later as mayor).
For the time being, this family has its own section of the website: "De Hanze Ruyters".


---
In September 2023 I have started to translate the most relevant parts of this website into English.
---
LATEST NEWS
15 MAART 2023


De MyHeritage Photo Enhancer


De afgelopen maand heb ik veel tijd doorgebracht met het uitproberen van de fotoverbeter-funktie van MyHeritage. Ik ben er intussen van overtuigd dat de aldus verbeterde foto's een plaats op de website verdienen, al lenen lang niet alle foto's zich voor een dergelijke behandeling.
Het 'probleem' met deze verbeterde foto's is, dat het resultaat bijna altijd aangenaam is. Hoe waziger de foto, des te opvallender de verbetering. Maar lijkt het nog op het origineel? Ik heb wat voorbeelden op een aparte pagina gezet. Ik ben onder de indruk.

Stop the 'carousel' by placing your mouse over it